IN PARTNERSHIP WITH THE CARTER CENTER
guinea worm eradication
When Guinea worm is eradicated, it will be the first disease to be removed from the planet without the use of a vaccine.
WHAT IS GUINEA WORM DISEASE?
Guinea worm disease is a parasitic infection contracted when people consume water from stagnant sources contaminated with the Guinea worm larvae. After about a year of incubation, the Guinea worm reates an agonizingly painful lesion on the skin and slowly emerges from the body. There is no drug to treat Guinea worm disease. In addition to the intense pain, Guinea worm disease incapacitates people for extended periods of time.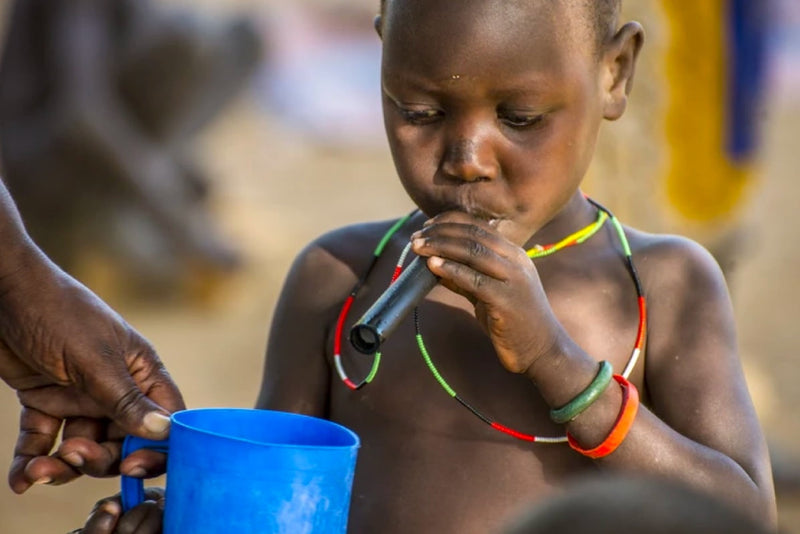 LIFESTRAW AND THE CARTER CENTER PARTNERSHIP
In 1986, when the Carter Center began their work in the fight against Guinea worm disease, there were 3.5 million cases in roughly 21 countries. In 1994, LifeStraw partnered with the Carter Center to design a simple mesh filter to remove Guinea worm larvae from drinking water. At the time, there were more than 100,000 cases in 18 countries spanning Africa, South Asia and the Middle East. In 2020, LifeStraw donated 390,500 LifeStraw Guinea worm filters to the Carter Center for use in five countries. By the end of 2020, there were only 27 cases reported in six countries. Since the partnership's inception, LifeStraw has provided the Carter Center with more than 38 million filters.