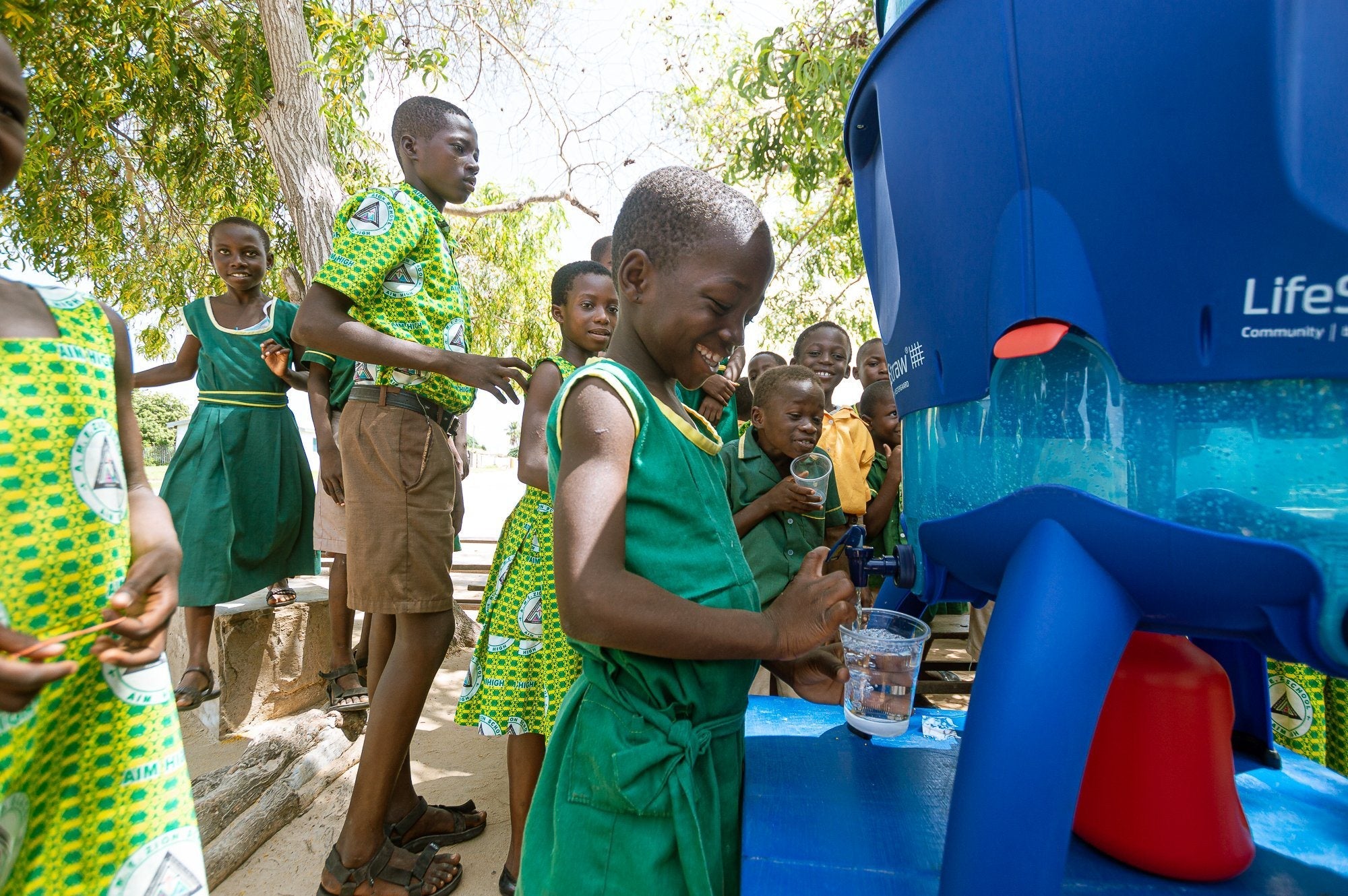 SOCIAL RESPONSIBILITY
2019 Mid-Year Impact Update
July 24, 19
The first half of 2019 has been busy for our programs team. Here's a quick review of what we've been up to:
What's next?
We reached three new countries in the first half of this year [Vietnam, Tanzania and Ghana] and over 180,000 kids through safe water partnerships and our give back program. We're thrilled with this success, but aren't slowing down. In the next few months, we hope to reach at least one new country with our give back program and can't wait to tell you all about it...stay tuned.

P.S. If you're impatient about making safe water a human right (like us), consider making a donation to our Safe Water Fund or starting a fundraiser of your own. These funds enable us to respond to natural disasters and emergencies.

P.P.S. Got your own idea about a safe water project? Reach out to our Social Impact program team at socialimpact@lifestraw.com