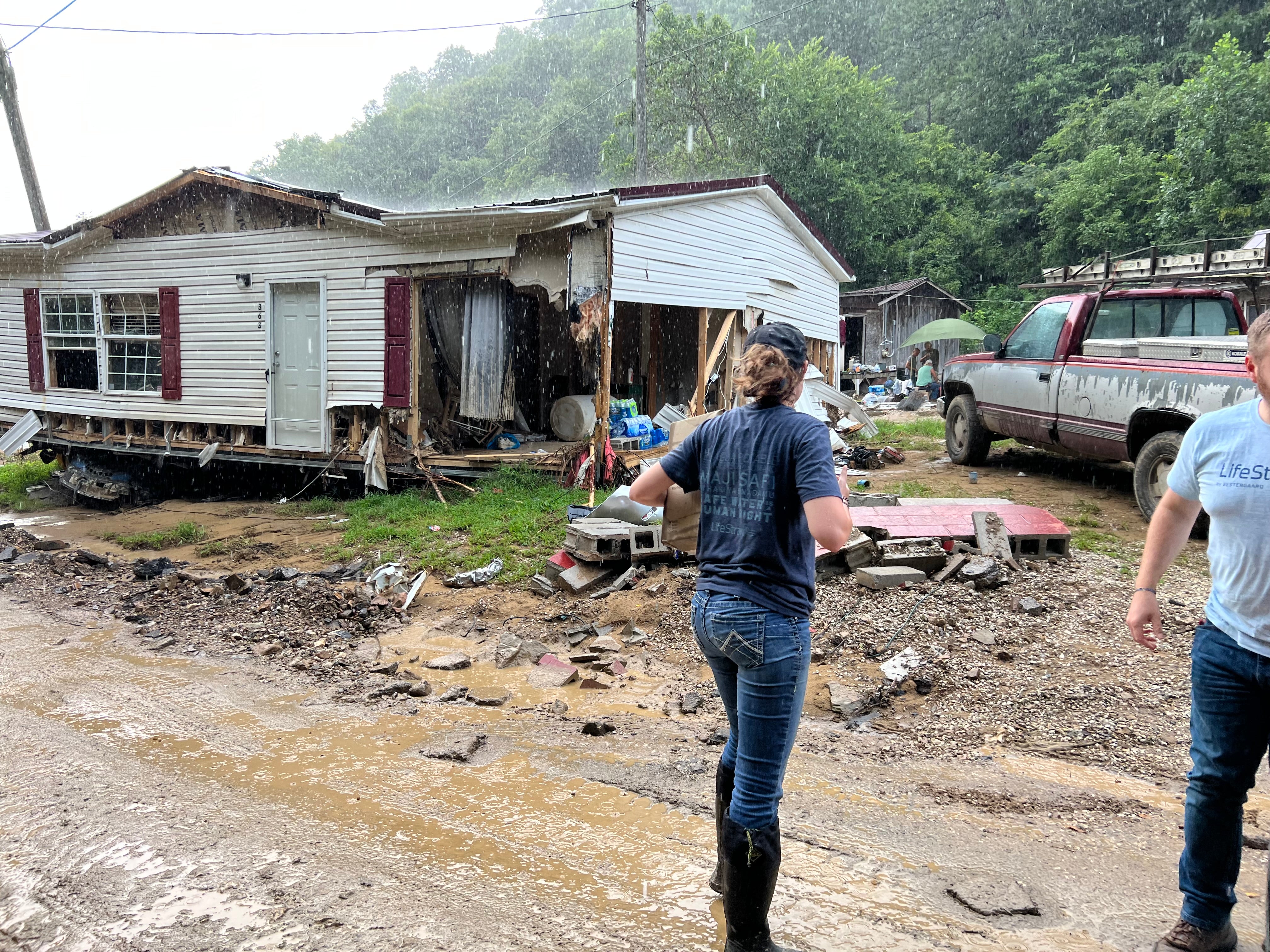 LifeStraw Flood Response in Kentucky
August 09, 22
On July 27, extreme rainfall hit parts of eastern Kentucky, including many surrounding Appalachia communities – causing devastating flooding across the region.
Survivors say they were provided no warning, and that there was no time to escape. The death toll has risen to 37, with hundreds still missing.

"No one's ever seen anything this widespread," stated one of our local partners.
The flooding has destroyed entire homes and much of the region's infrastructure – leaving families without access to shelter, food, electricity or clean water.
Many communities are utilizing springs, swimming pools and flood water for all their water needs.

LifeStraw shipped over 3,700 individual, household and high-volume purifiers to the region immediately, and this week several LifeStraw team members traveled to eastern Kentucky to distribute the filters and support relief efforts.
In partnership with local volunteers, the LifeStraw team worked across the 4 counties hardest hit – Perry County, Breathitt County, Knott County and Floyd County, including the Caney River road area of Lost Creek
. Many of these homes were destroyed or structurally unsound, leaving people to sleep in temporary structures while rains continued to hit the region.
A special thanks to many small grassroots organizations and dedicated community members that we worked with on the ground including members of the USDA,
Core Response
, and the local Department of public Health who provided local storage and warehousing.
Please help us reach additional families. 100% of your donations go towards the cost of manufacturing and distributing the filters; LifeStraw does not profit from your donation in any way.