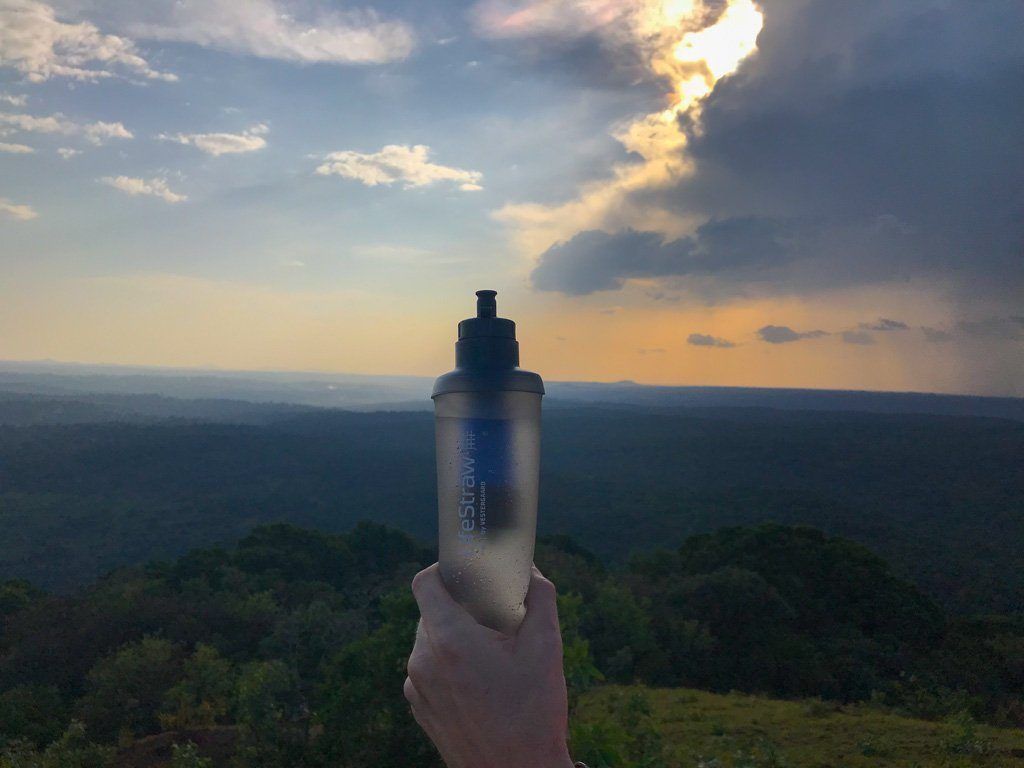 LIFESTYLE & ADVENTURE
What adventure means to me
November 16, 18
What adventure means to me
By Nicole Melancon, Third Eye Mom
To me, adventure means freedom. Freedom to dive in and to completely let go, living in the moment and forgetting my to do list. Freedom to feel alive, like my true self, and like I'm ten again. Adventure feeds my soul with curiosity, passion and unleashes a zest for life that makes my heart sing. For me, adventure means everything and is my world.
There is no better place I can embrace adventure than the outdoors and exploring the world. Being immersed in nature or traveling to new places brings adventure to life. Whether it is hiking in the Himalayas, learning to surf in Nicaragua, walking with the Maasai in Tanzania or simply exploring my own backyard in Minnesota, adventure awaits and can always be found.
Last February, I had the honor of traveling to Kenya with LifeStraw to join their campaign to provide safe drinking water to their one millionth child. LifeStraw began their program four years ago in Western Kenya after realizing they could be a catalyst for positive change throughout the region. Children were getting sick and missing many days of school due to waterborne diseases and illness caused by drinking unsafe water. The need was immense, and LifeStraw had the answer.
I left for Kenya o feeling the normal pre-trip jitters of an exceptionally long 24 hours of travel ahead. I had a packet of detailed information about the program and the campaign but that was all I honestly knew. I was traveling alone and would meet up with ten of the 130 members of the international LifeStraw team in Amsterdam to continue our journey. I was taking a big step into the unknown, having no idea of what lay ahead for the next seven days. Thankfully I had done a lot of these kinds of trips before. In my view, the further I go out of my comfort zone, the more alive and adventurous I feel. Experiences like this are always the ones in which I learn and grow the most. These are the adventures that I live for.
We landed in Nairobi to a sea of darkness and sparkling lights. It was already ten o'clock in the evening and we would spend the night at a hotel before continuing our journey to Western Kenya in the morning. Despite the jet lag and pure excitement, I was so exhausted from all the flying that I slept peacefully. The next morning, we boarded a domestic flight to Kisumu, and then continued by car for another hour and a half to reach our base in Kakamega. If reaching Kakamega was an adventure, getting out in the field and visiting the schools would be even more exciting. Some of us would travel hours on bumpy gravel roads each day while others traveled by small boat to reach the
most remote schools in the area. A few people on our international team had never left their home country before, let alone visited Africa. Most of us had no idea what we had in store for the next week.
When we finally arrived at our hotel, we were welcomed with song and dance by the local Kenyan staff, all wearing their blue LifeStraw t-shirts. I would soon discover that song and dance is an essential part of Kenyan life as we would be singing and dancing all week long with the school children. We spent the next two days training and getting to know our amazing international teams.
The highlight of the weekend was the group hike to the Kakamega Rainforest on Sunday. After we completed a long day of technical training, we loaded up into a long caravan of cars and headed to the outskirts of town where we did a forty-minute steep hike up to the top of Kakamega Hill. The views on top were absolutely stunning as all you could see where the lush, green tops of the trees. Somewhere out there in the sea of green lived the children of the schools we would be visiting over the next week.
Monday was the first day of the campaign and I was up at the crack of dawn hardly able to contain my excitement and anticipation for the week ahead. Although the sky was still an inky black, the world outside my window was alive with noise and commotion as drivers rolled into the parking lot thumping African rap music and fellow LifeStraw staff talked robustly as we all began to start our day. The smell of breakfast being served two floors below crept through the cracks of my door. Despite the early morning hour and my fatigue, the exhilaration of the adventure ahead filled my veins with a rush of adrenaline. I could hardly wait. Little did I know what a massive operation this would be and how incredibly inspired I'd feel by my time in Kenya. By the end of the week, we reached our goal and it was a monumental feeling to know that now 1,015,652 kids at 1,621 schools now have safe water.
When my flight took off over the African savannah I reflected on the miraculous realization that a week can truly change your life. I took a leap of faith when I boarded the first flight to Africa only seven days prior, feeling uncertain of the adventure and my own personal journey that loomed ahead. Yet I realized that it is only through taking chances that we will grow and thrive as a human being. The beauty of adventure is it can always be found for those who seek it, trust it and are willing to take the leap. Go on, take the leap...adventures await.